Company Logo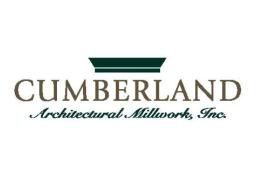 Body
 Cumberland Architectural Millwork, Inc
 Cumberland Architectural Millwork fabricates, finishes, and installs high-end commercial and residential millwork.  Operating out of Nashville since 1984, Cumberland has built a reputation of providing superior quality while facilitating professionals designs. 
Cumberland continues to be a trusted partner in the construction industry, always looking forward adapting new technologies and materials.  We offer full millwork services,
including drafting, design, mock-ups, and design consultation.  Operating out of a 50,000 SF facility, we are AWI Quality Certified and FSC Certified.
---
Phone Number:  615-254-1710
Contact Email: mroberts@cumberlandmillwork.com
County: Davidson
Company
MIT Contact EMAIL
mroberts@cumberlandmillwork.com
Is Customer Contact Different from MIT Contact?
no