Company Logo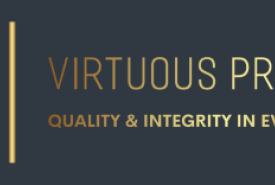 Body
---
Virtuous Products, Inc
Quartz surfacing manufacturer specializing in counter tops, shower pans, wet walls, vanity tops and tables with unique embedded images that can be accentuated with LED lighting from under the table. Variety of colors including custom colors. At 10-40% savings under the national and foreign manufacturers.
---
Company
MIT Contact EMAIL
 Katie.virtuousproductsinc@gmail.com
Notes
Mailing Address – our records only

102 Llewellyn Lane
Is Customer Contact Different from MIT Contact?
no