Company Logo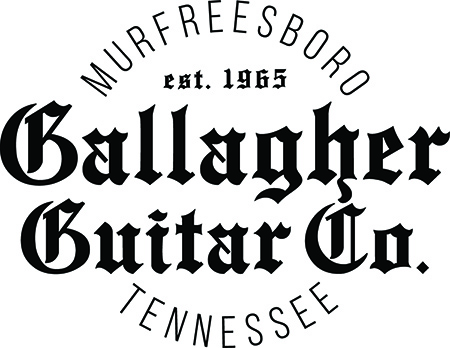 ---
Gallagher Guitar Co.
Gallagher Guitar Co. is dedicated to preserving the legacy, craft and art of hand-building superior instruments in Tennessee.  With machinery designed and built by J.W. Gallagher that dates back to the beginning of the company in 1965, the original owner continues to "have a hand" in each guitar.  Gallagher Guitar Co. also promotes knowledge of guitar building by offering educational tours of the shop.

Gallagher Guitar Co. offers hand-crafted guitars in a broad array of woods, body sizes and custom features.  We also introduced a t-style electric guitar named the "Gallacaster."  

Gallagher came to fame through the legendary guitar skills of Doc Watson and his son, Merle, who played Gallagher guitars.  Later, they were both involved in designing the Doc Watson model which remains our most popular guitar.  You can see Gallagher guitars in the hands of such renowned artists as Old Crow Medicine Show, The Po' Ramblin Boys, JP Cormier, Jim Hurst, Chris Jones and many more. 
---