Company Logo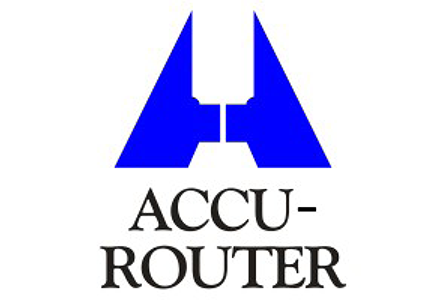 ---
Accu-Router, Inc.
Since our founding in 1992, Accu-Router Inc. has proven to be a leader in building the best CNC routing machines. Over the years, our customers have grown to expect both quality and service in our products. Our tag line is "Just Ask Our Customers". We could brag on ourselves, but why not go straight to the people who use our machines daily.
Accu-Router, Inc. provides high performance CNC routers (custom-made) for multiple industries. We also build our own premium spindles in-house, unlike other CNC router builders. This accomplishment makes it much easier for our customers as it provides only one place for all their router and service needs. Speaking of service, don't forget about our top-notch Service Department. You don't just purchase a machine; you will have an experienced team to answer your questions and keep your machine operating at the highest level. In addition, our programming and maintenance classes are offered free to any user for the life of the machine…whether you purchased it from us, or not. 
Today, Accu-Router Inc. is owned and operated by five senior managers who carry on the same rich heritage. Like most products, our routers have developed and transformed to be even better. The Kratos is our new flagship router. Take some time to peruse our site and get in touch with us. We look forward to hearing from you!
---